The 2022 Bar Exam Results are out! The Supreme Court of the Philippines announces that 3,992 out of 9,183 (43.47%) successfully passed the November 2022 Bar Exams or the Licensure Exams for Lawyers. The results were released on April 14, 2023, four (4) months after the conduct of the licensure exams.
The 2022 bar examinations were held on November 9 (Wednesday), 13 (Sunday), 16 (Wednesday), and 20 (Sunday). The bar exam results include the complete list of passers, top examinees, and the top law schools.
Bar Exam Results 2022 Summary
2022 Bar Exams List of Passers
List of Successful Examinees in the November 2022 Bar Exams
Held on November 9, 13, 16 & 20, 2022
Released date: April 14, 2023 (after the special En Banc session)
Passing Rate: 3,992 out of 9,183 (43.47%)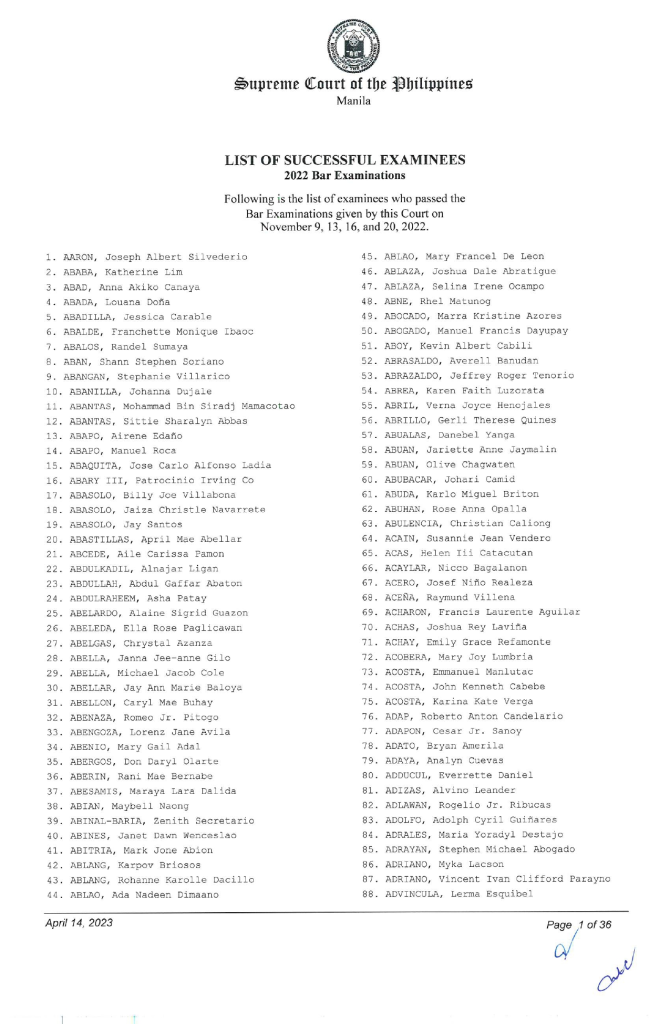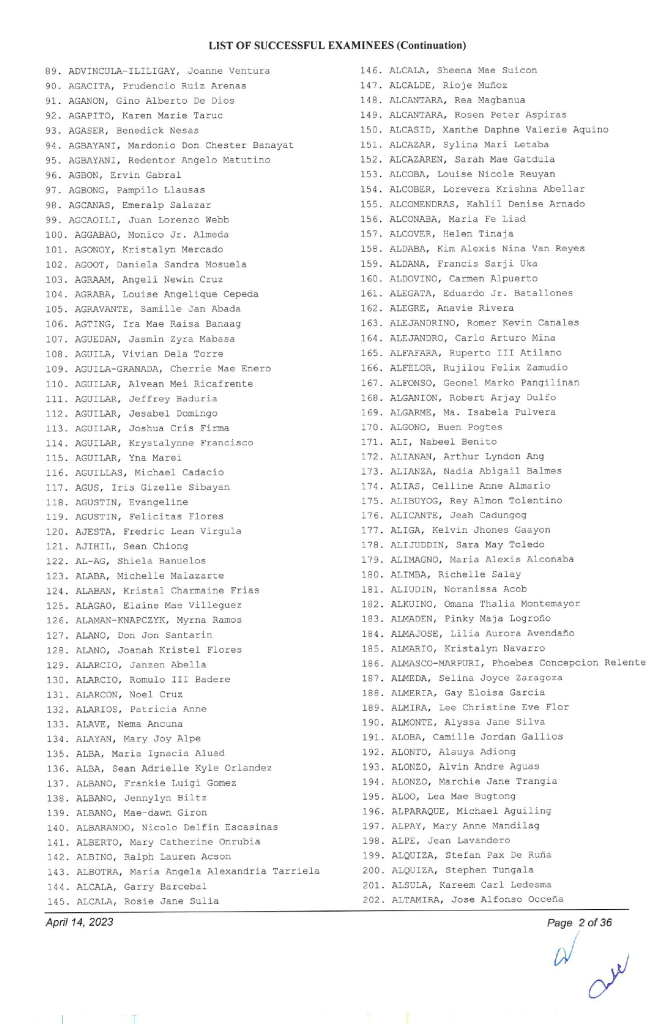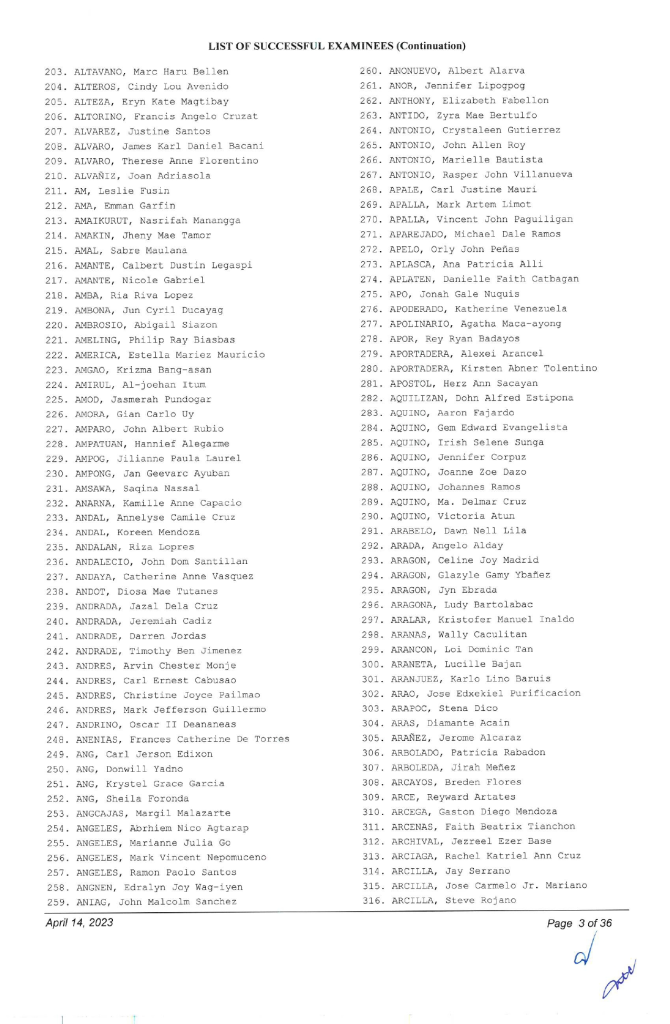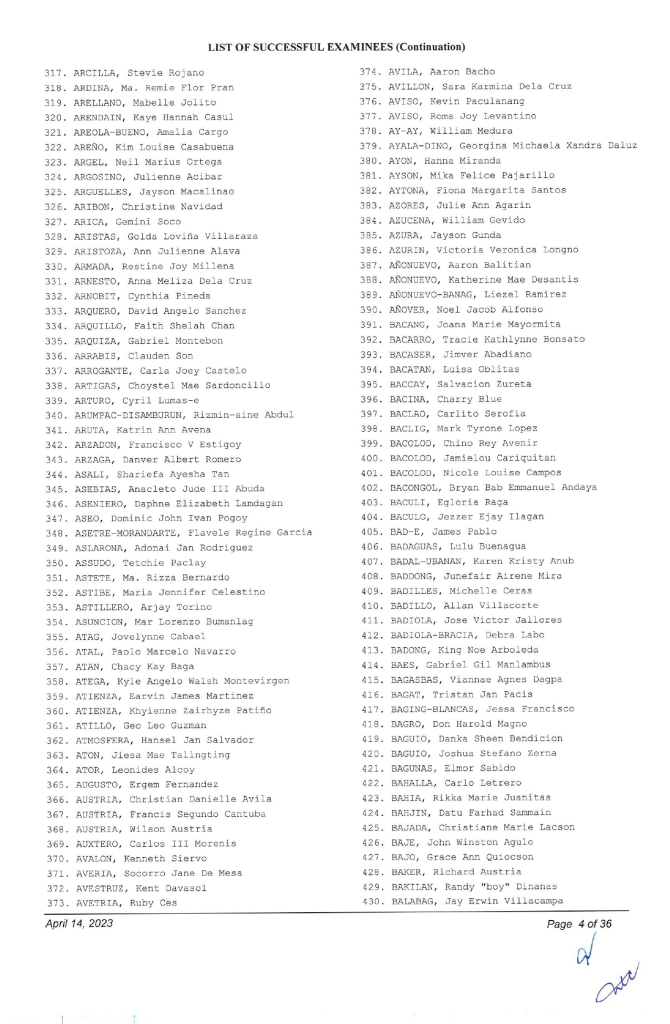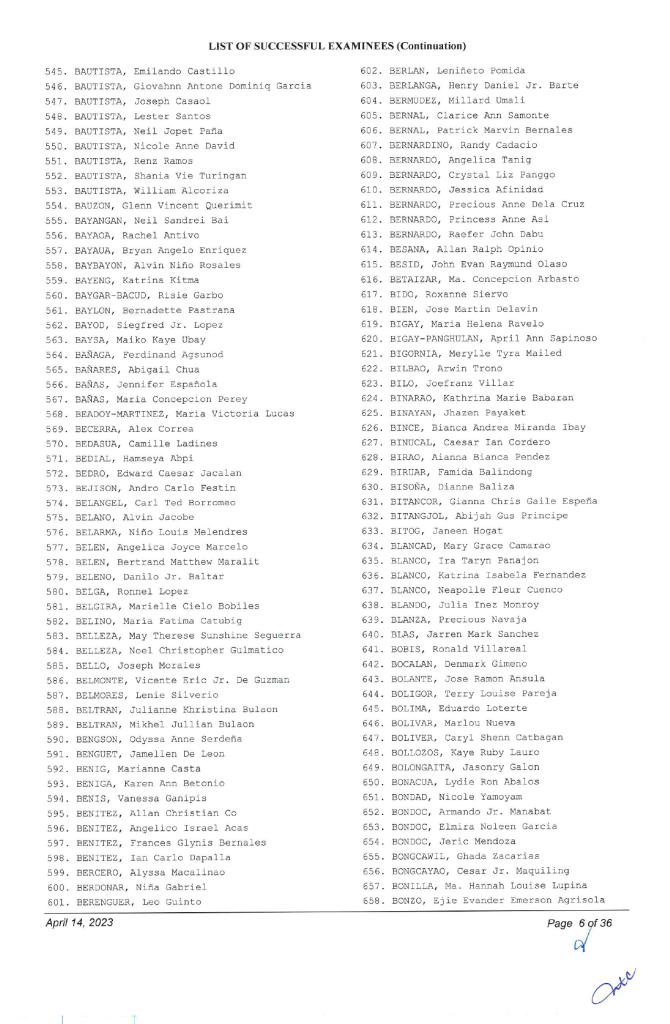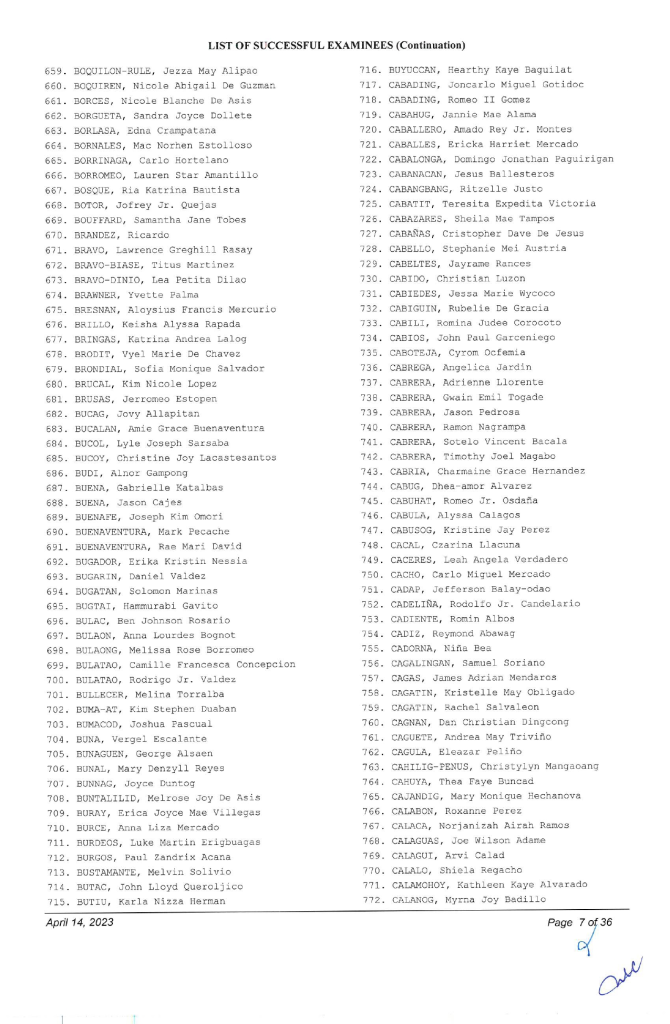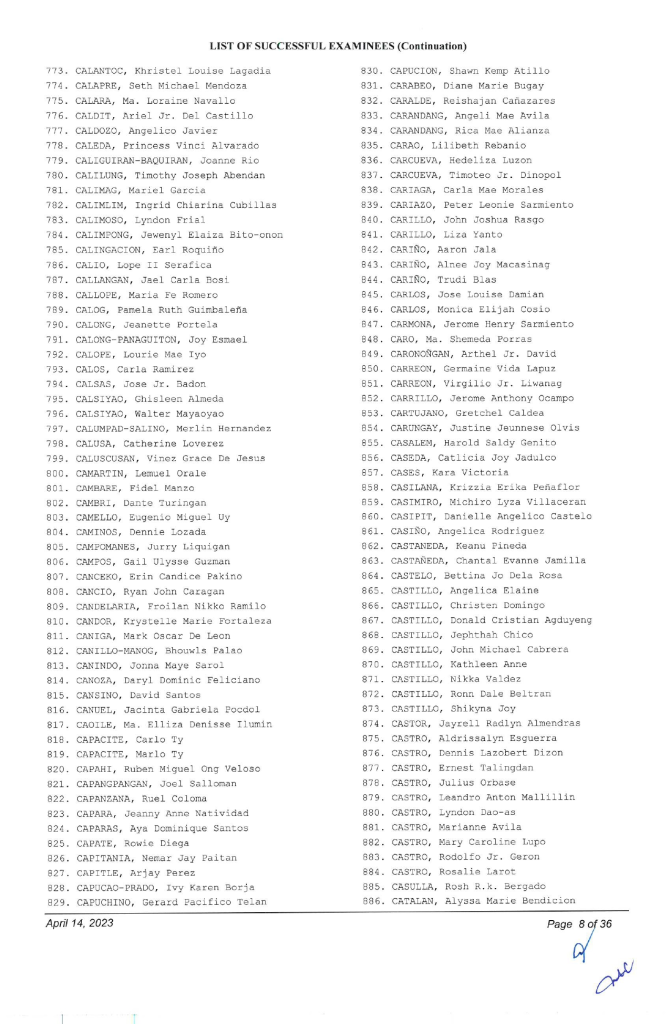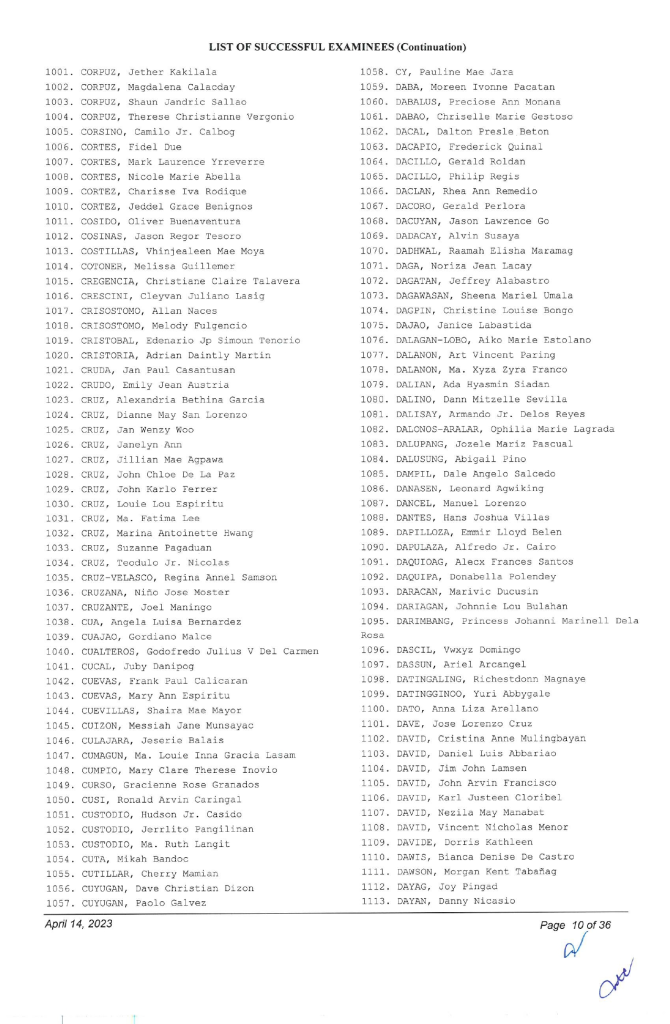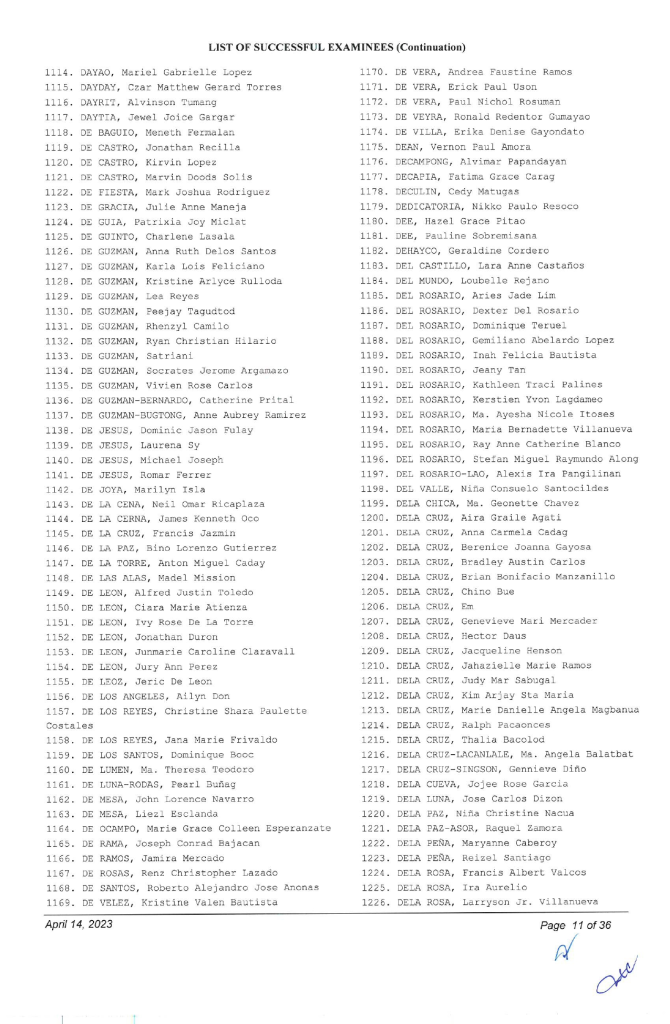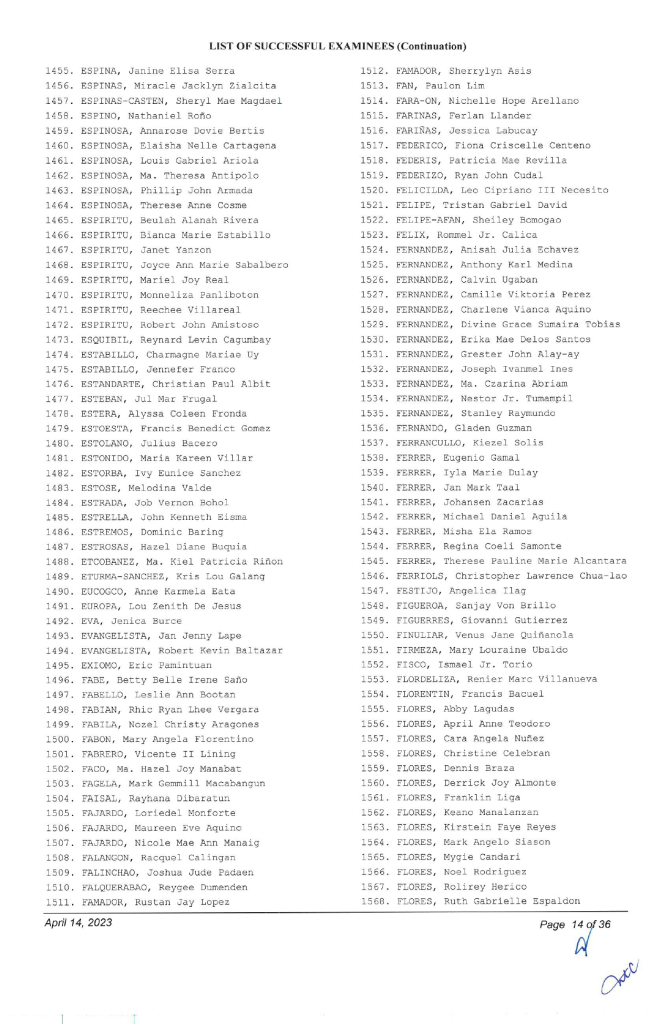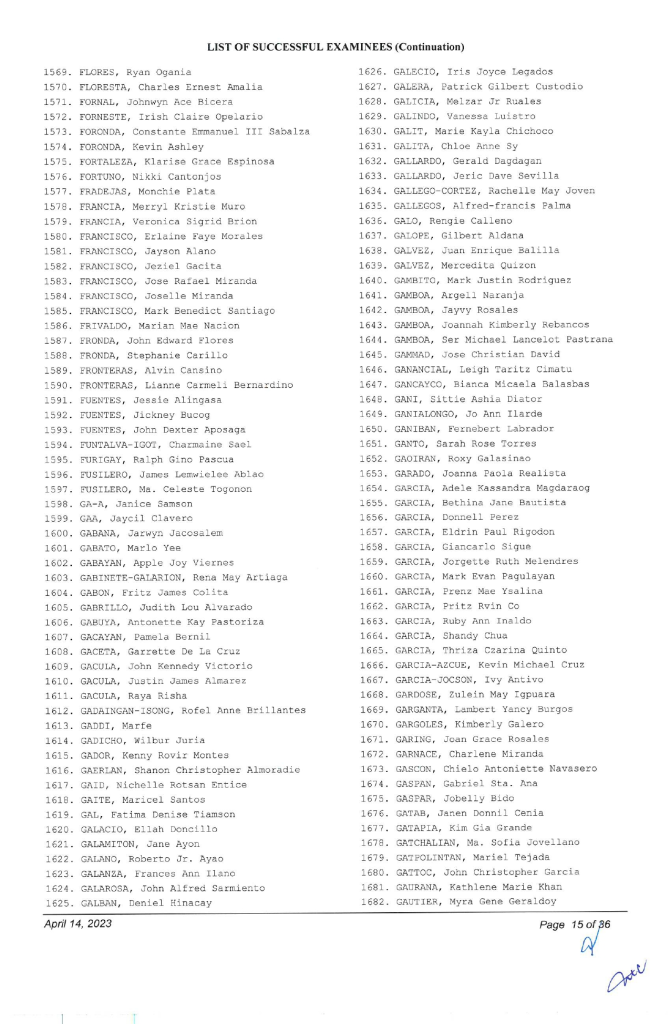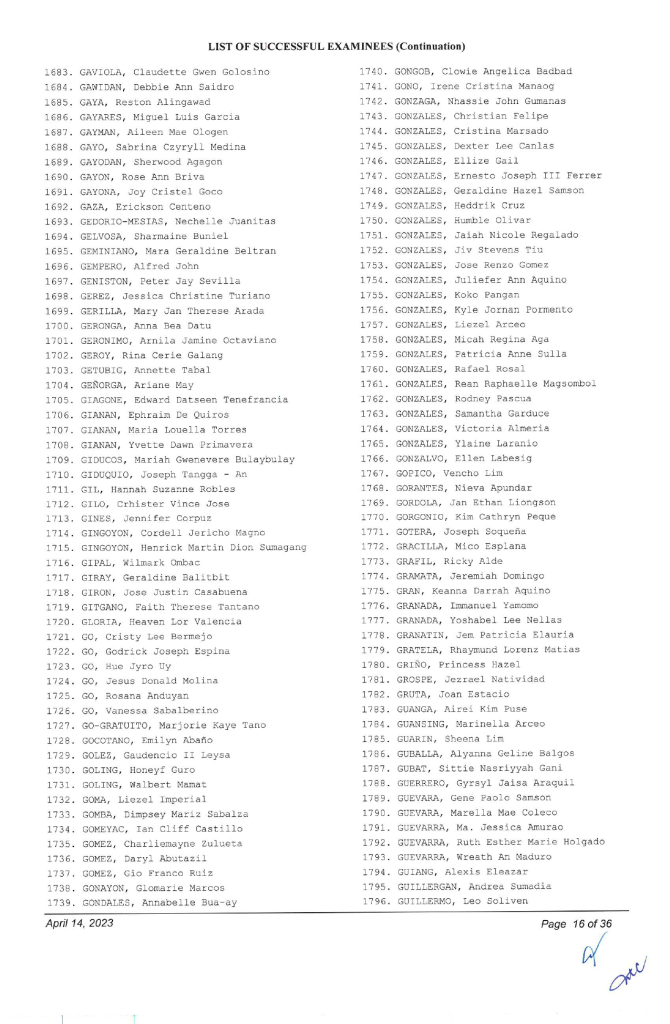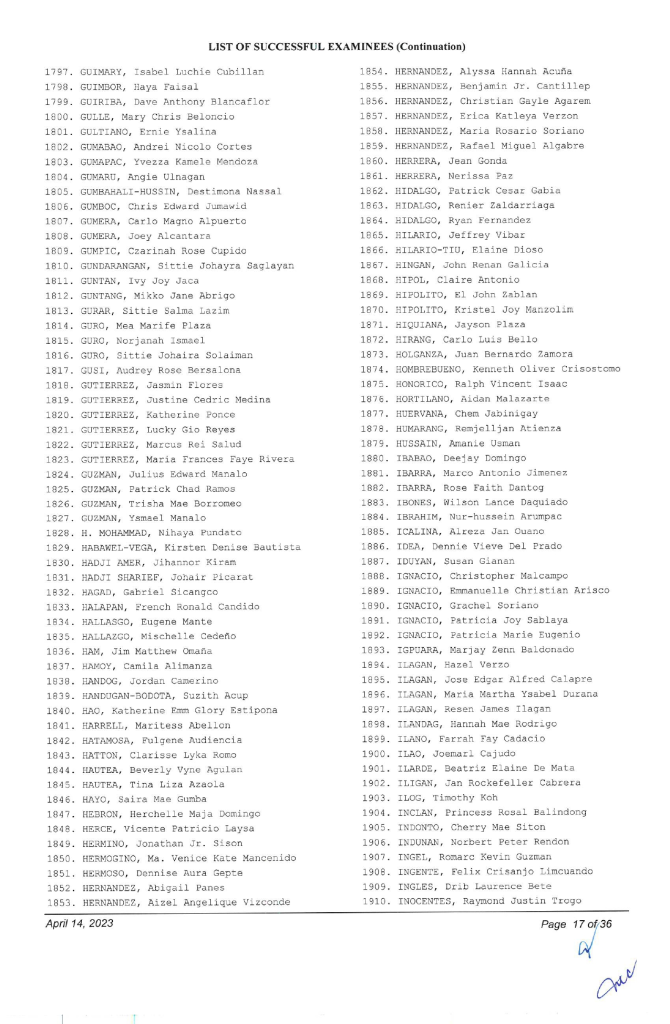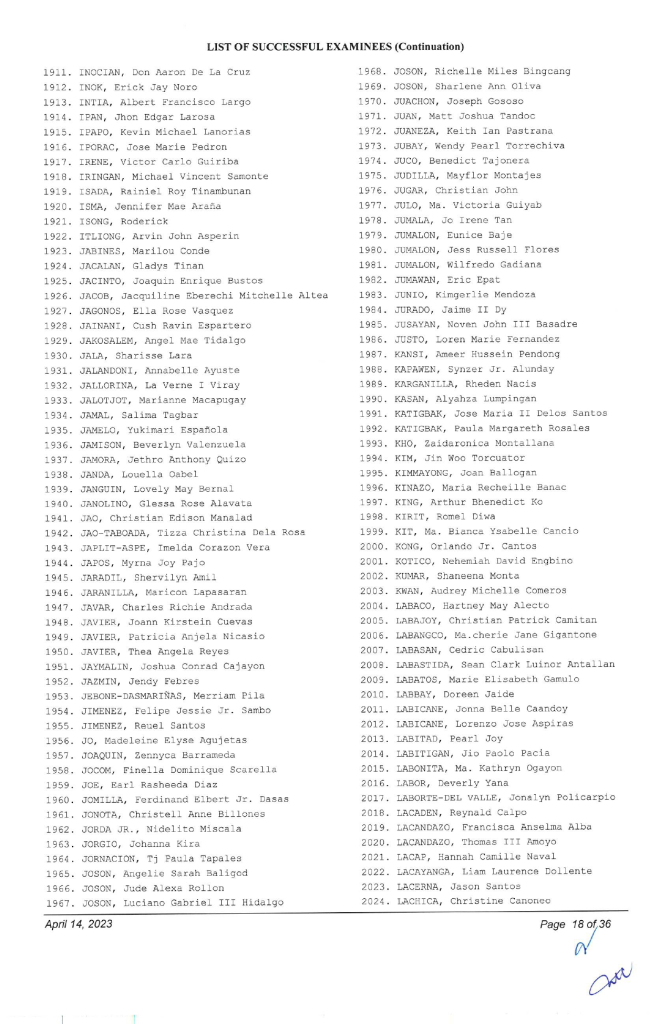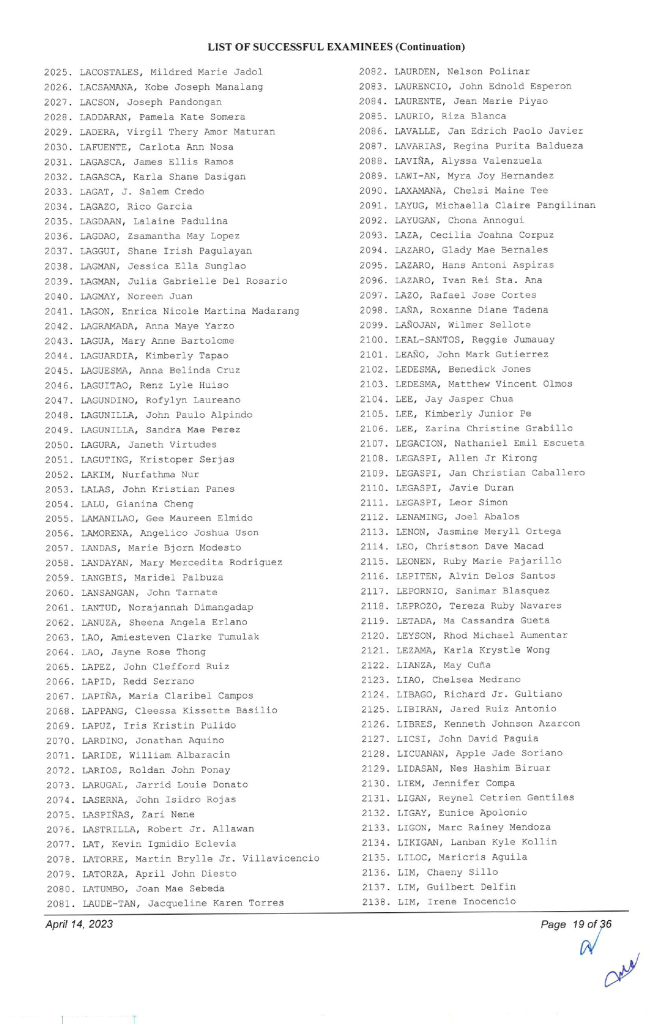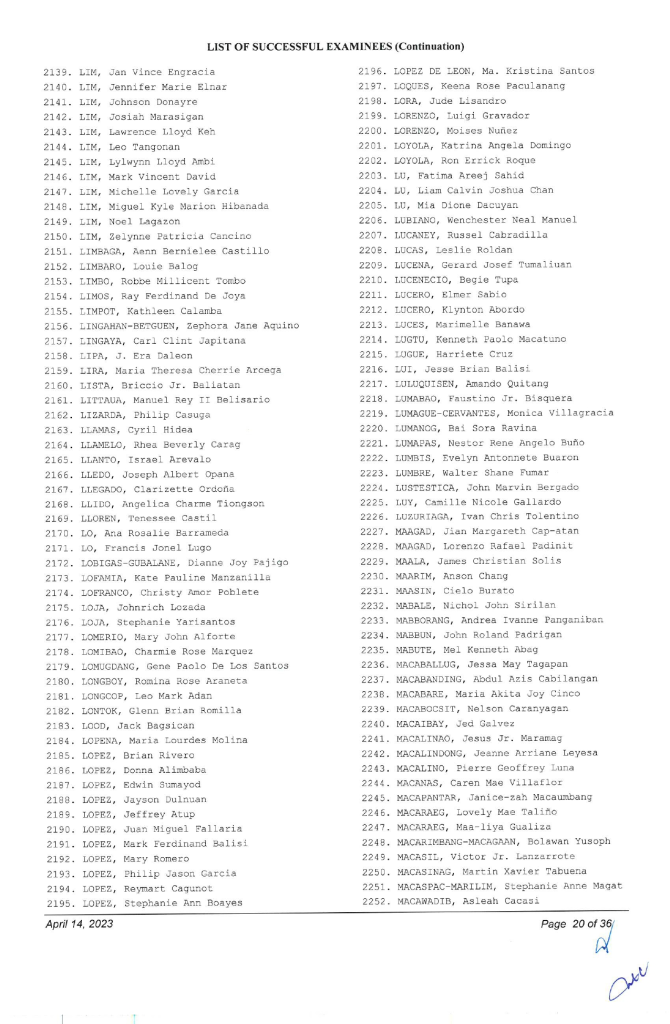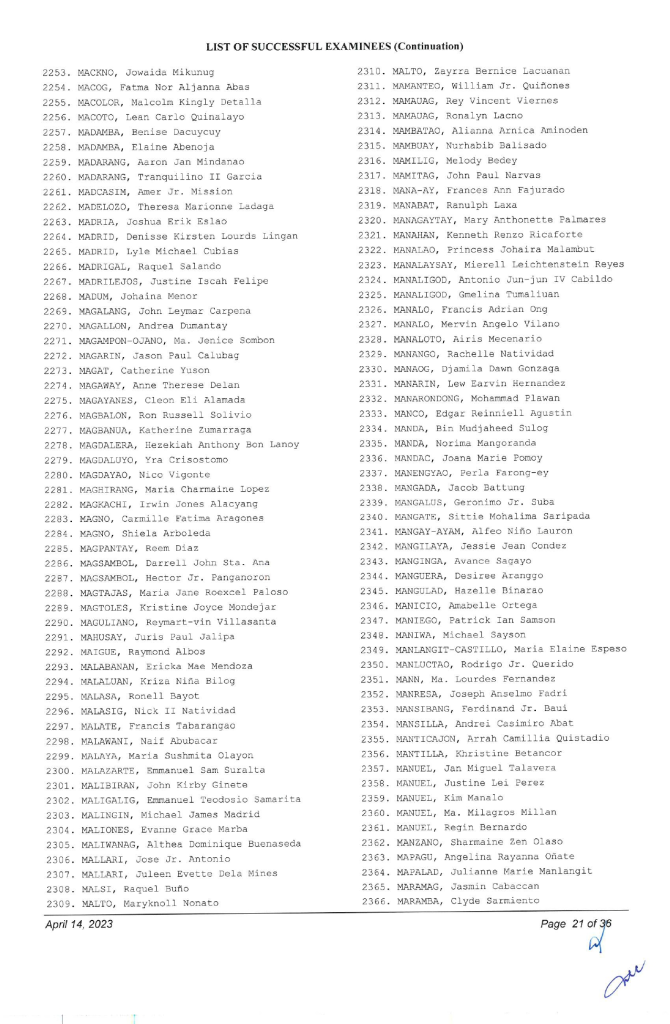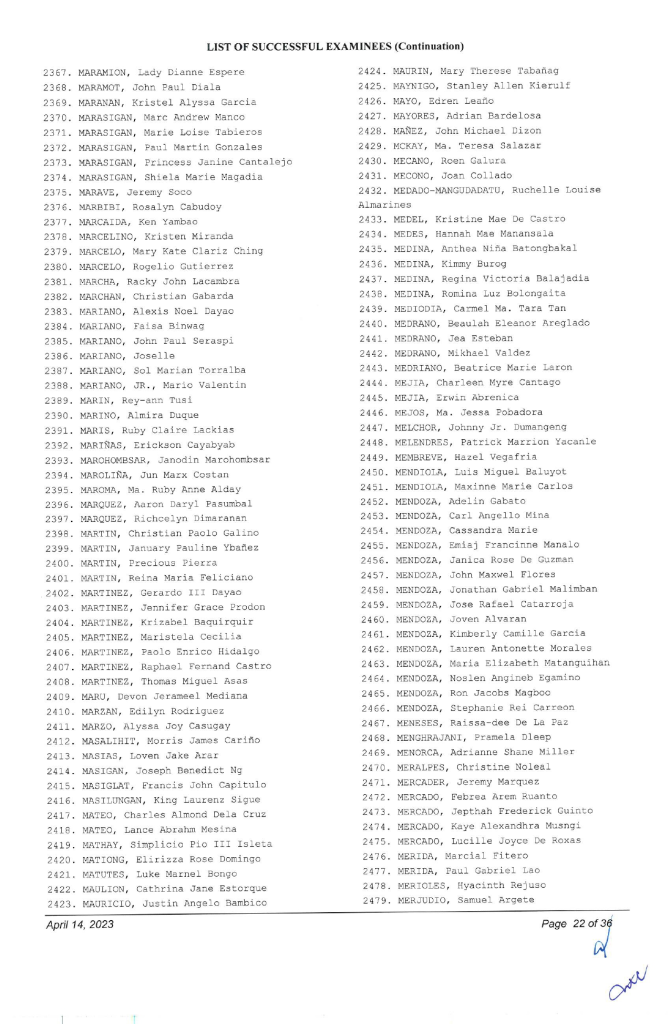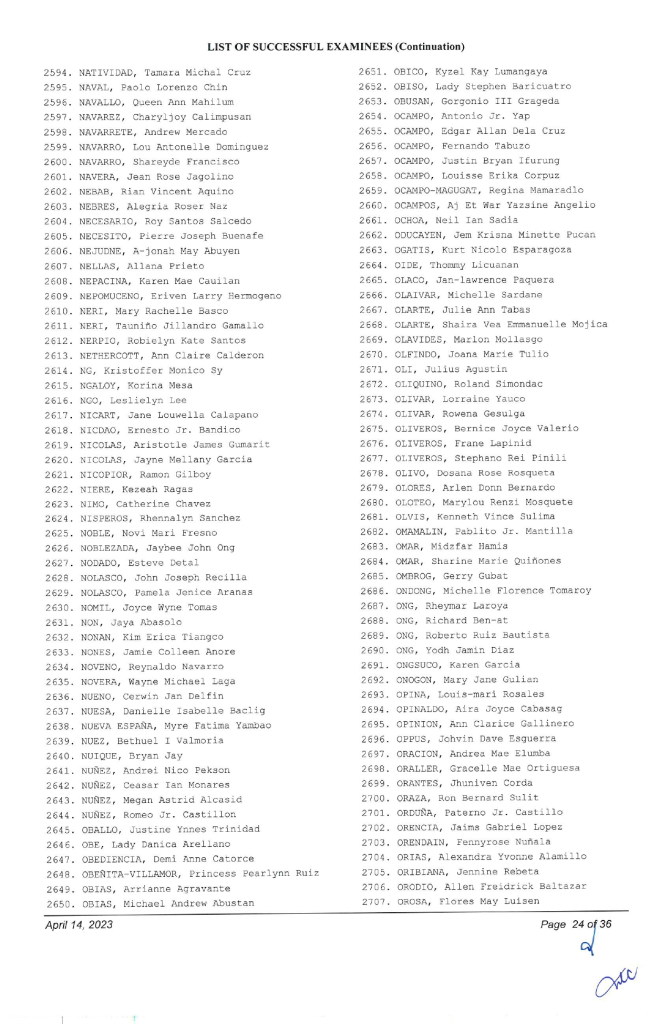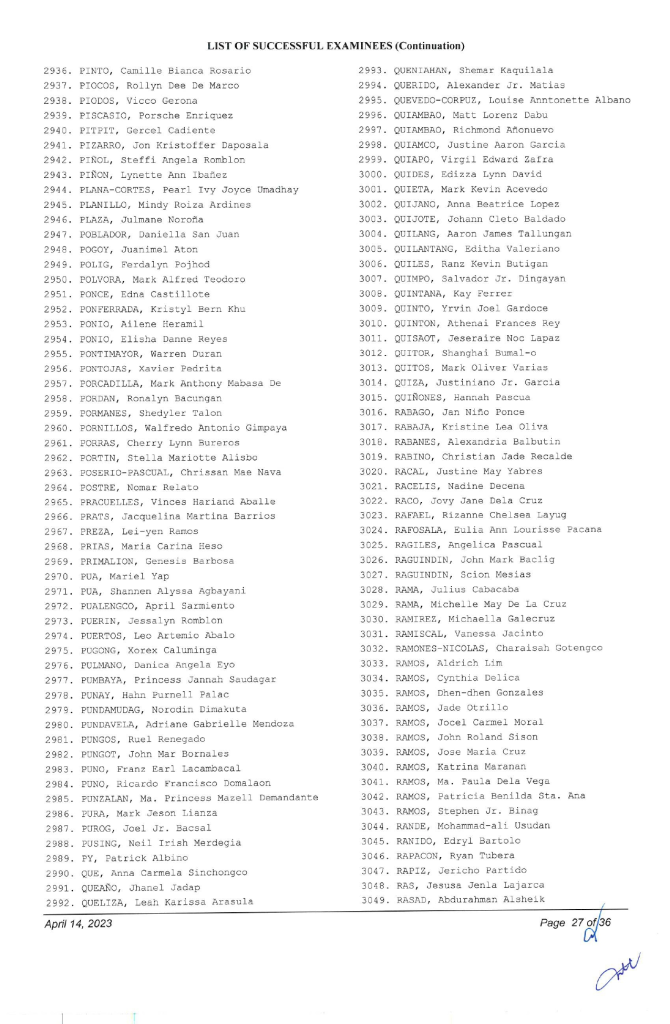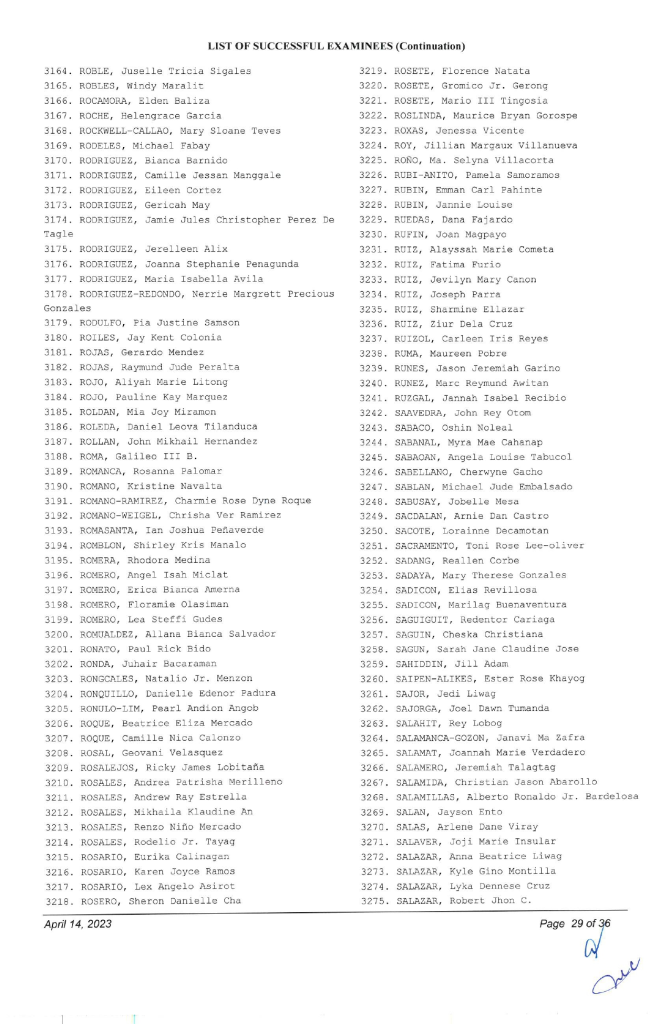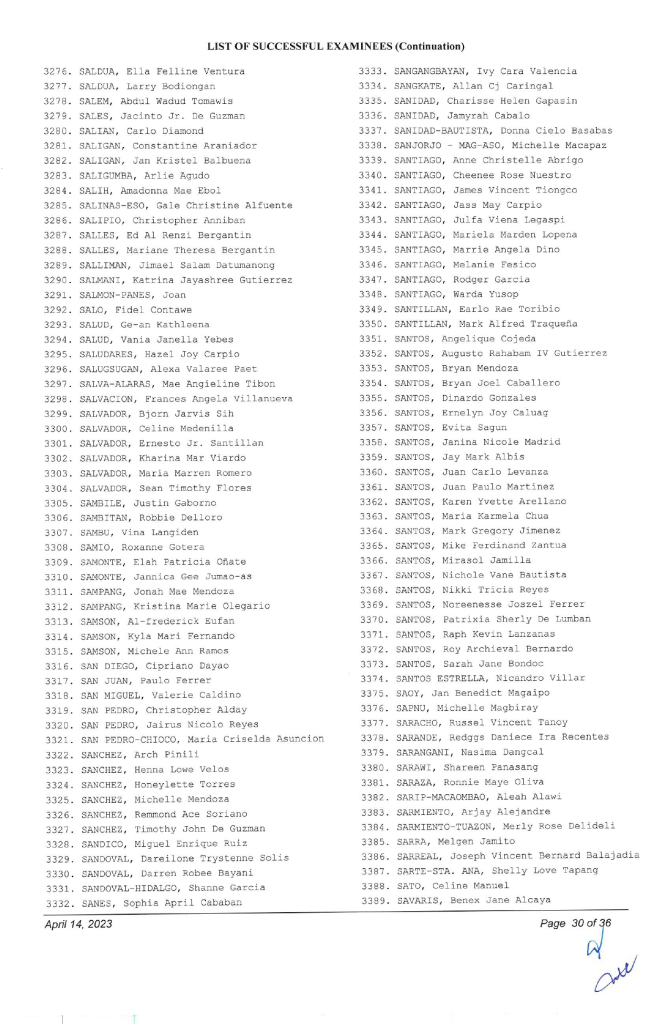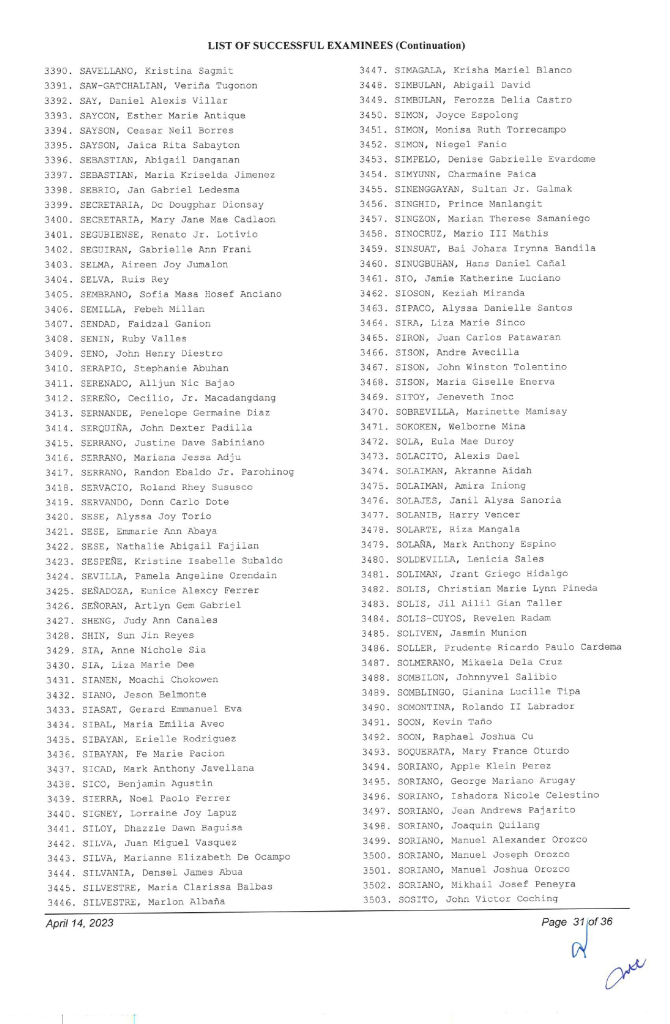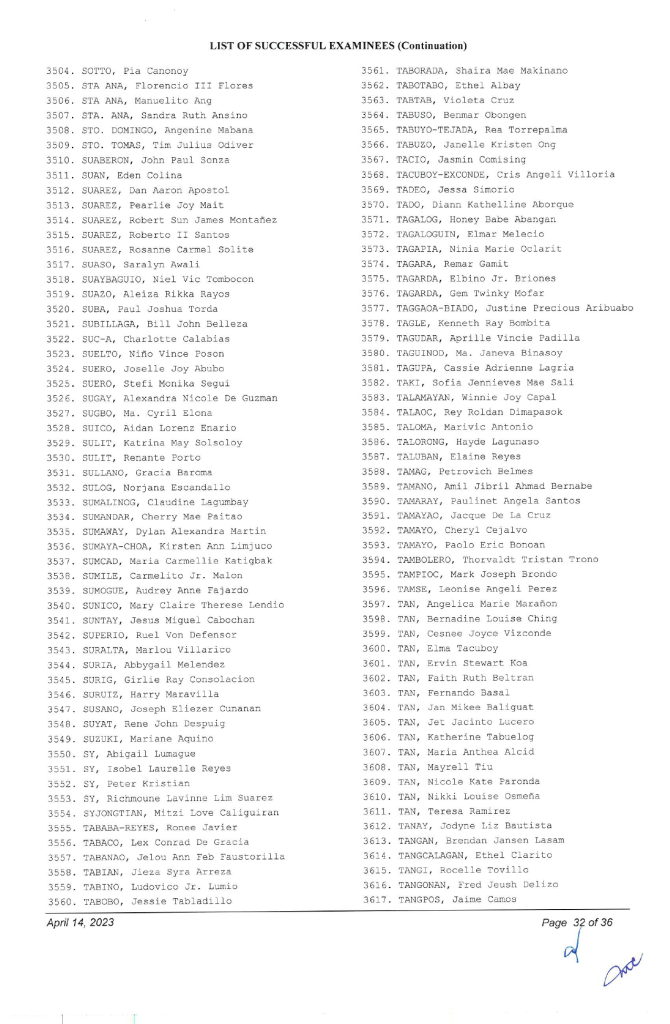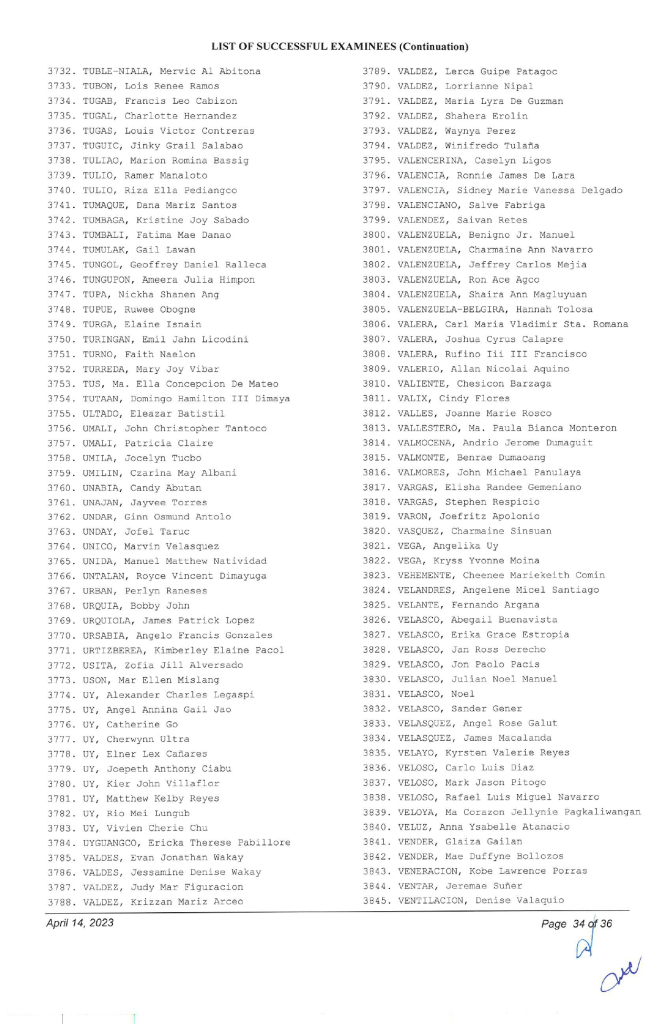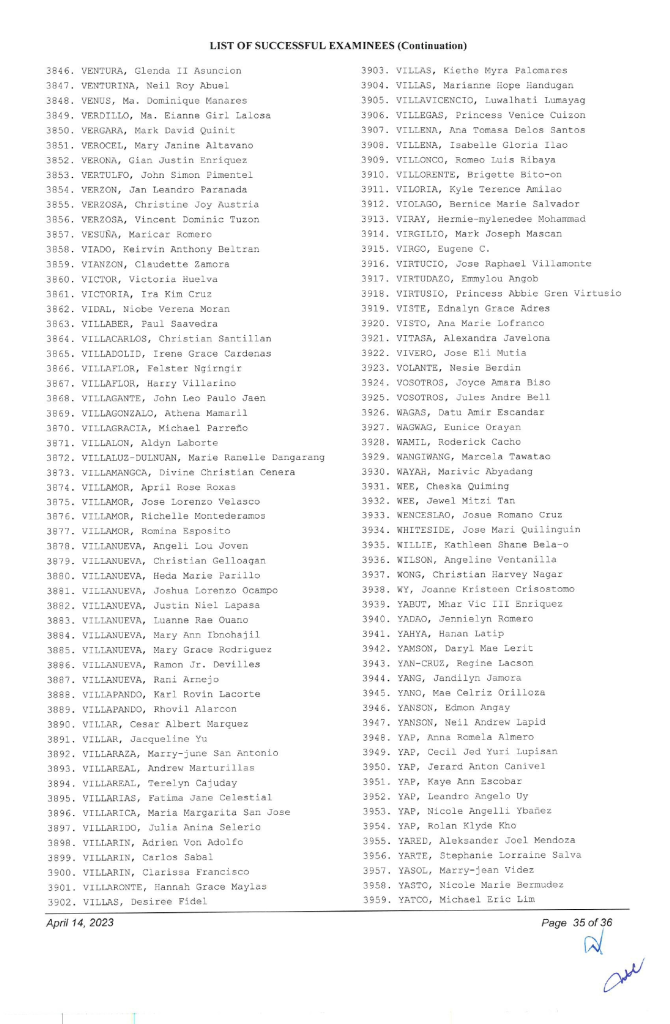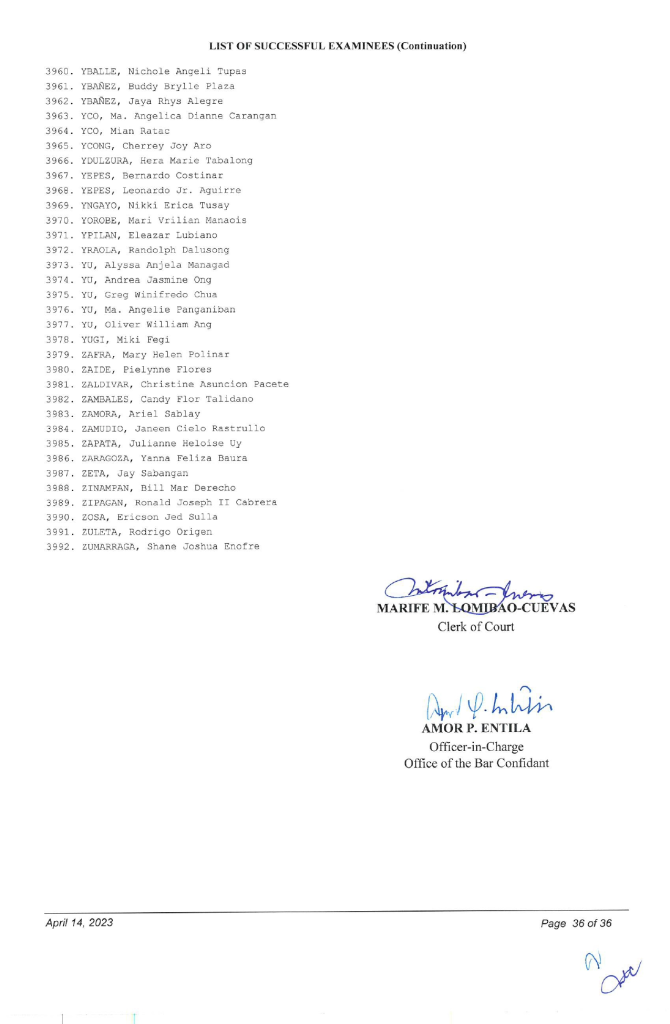 Stand by… Results are expected shortly… Follow us on our Facebook and Twitter pages for updates.
Headed by Alfredo Benjamin S. Caguioa, Associate Justice, the simultaneous digital and regionalized bar exams were administered at fourteen (14) local testing centers in Luzon (De La Salle University of Manila – Taft, San Beda University, Manila Adventist College, University of the Philippines, Ateneo de Manila University, Saint Louis University Baguio City, University of Nueva Caceres, Naga City and De La Salle University Lipa), Visayas (University of San Carlos Cebu City, University of Cebu and Dr. V. Orestes Romualdez Education Foundation Tacloban City) and Mindanao (Ateneo de Zamboanga University, Xavier University, and Ateneo de Davao University).
SC conducted the exams through Examplify, a secure examination delivery program in which examinees will use their devices in their preferred venue, monitored by in-person proctors and closed-circuit television cameras in exam rooms.
How many examinees took the Bar Exams 2022?
As per SC, 9,183 aspiring lawyers out of 10,006 approved examinees finished the 2022 bar exams, having a 91.77% turnout. Below is the number of examinees in the 4-day grueling exams:
First Day: 9,207
Second Day: 9,196
Third-Day: 9,190
Fourth Day: 9,183
When is the release of the 2022 Bar exam results?
SC said the results would be released after the special en banc session on Friday, April 14, 2023.
Before officially posting results, SC is conducting a special en banc session to decode the bar exam results. This is the process of opening the sealed envelopes with the names of passers.
The list of passers will also be posted on SC's official website and flashed via widescreen at Supreme Court's front yard. You may also refer to this article, as we will post the names of successful examinees.
SC will announce the oath-taking of the new lawyers after posting the results.
Coverage of Bar Exams
The November 2022 licensure exams for aspiring lawyers covered core bar subjects and their respective weights.
Political and International Law (with related tax principles) 15%
Labor Law 10%
Criminal Law (and practical exercises) 10%
Commercial Law 10%
Civil Law I 15%
Civil Law II (and practical exercises) 10%
Remedial Law I 15%
Remedial Law II (with basic tax remedies) and Legal Ethics 10%
Passing Percentage of Bar Exams 2022
To pass the Bar exams, an examinee must have a general average of 75% and no grade lower than 50% in any subject. While this is typical, SC En Banc may also adjust and lower the passing percentage.
In 2012, the passing percentage was lowered to 70%, while in the 2013 and 2014 bar exams, it was likewise reduced to 73%.
Previous Bar Exams
In the latest Bar for batches 2020-2021, 8,241 out of 11,402 aspiring lawyers passed—the highest passing rate in history with 72.28%. Unfortunately, there was no list of topnotchers except for the list of excellent performances arranged alphabetically.
During November 2019 bar exams, 2,103 out of 7,685 (27.36%) examinees passed. Mae Dianne M. Azores from the University of Santo Tomas – Legaspi ranked first, garnering a rating of 91.05%, followed by Princess Fatima T. Parahiman from the University of the East, having 89.52%.
On the November 2018 bar exams chaired by Associate Justice Mariano del Castillo, 1,800 out of 8,155 (22.07%) examinees passed. Sean James B. Borja from Ateneo de Manila University clinched the top spot having 89.31% rating, followed by Marcley Augustus Natu-El and Mark Lawrence Badayos, both from the University of San Carlos, having 87.53% and 85.84%, with respective ratings.
Here are the statistics of the Bar exam results from 2010 to 2019.
| Year | No. of Examinees | No. of Passers | Passing Rate |
| --- | --- | --- | --- |
| 2020-2021 | 11,402 | 8,241 | 72.28% |
| 2019 | 7,685 | 2,103 | 27.36% |
| 2018 | 8,158 | 1,800 | 22.07% |
| 2017 | 6,748 | 1,724 | 25.55% |
| 2016 | 6344 | 3747 | 59.06% |
| 2015 | 6,605 | 1,731 | 26.21% |
| 2014 | 5,984 | 1,126 | 18.82% |
| 2013 | 5,292 | 1,174 | 22.18% |
| 2012 | 5,343 | 949 | 17.76% |
| 2011 | 5,987 | 1,913 | 31.95% |
| 2010 | 4,847 | 982 | 20.26% |
About Bar Exams
The Philippine Bar examination is an annual licensure exam conducted by the Supreme Court of the Philippines through the SC's Bar Exam Committee. This is the only licensure exam for professionals not regulated by the Professional Regulation Commission (PRC).
November 2022 Bar exams are the 120th licensure exams for all aspiring lawyers.
Bar exams are dubbed the most challenging professional exams in the Philippines. From 2010 to 2019, only a 27% average passing rate was recorded. The difficulty in passing is mainly attributed to the growing volume of Philippine cases and statutory laws.
Meanwhile, the highest passing rate was recorded on Batch 2020-2021, having a 72.28% passing rate.
Candidates who have failed three times in the bar exam are not permitted to retake it unless they re-enroll, pass the regular fourth-year review classes, and attend a pre-bar review course in an approved school.
Updates
April 14, 2023, 9:10 A.M.: "All is set for the announcement today of the results of #Bar2022. The list will be flashed on the screen at the Supreme Court. #GetThatBar2022"
April 14, 2023: Bar Exam Results 2022 are out today. The official list of passers is expected to be posted from 10:00 A.M. to 12:00 noon. Stand by future Attorneys!
April 13, 2023: The Supreme Court of the Philippines releases the Youtube link where they will live-stream the results.
April 6, 2023: The 2022 Bar Exam results will be released on April 14, 2023, as confirmed by SC.
March 23, 2023: In a document entitled "Notice to the successful 2022 Bar Examinees," posted by SC, they said that the oath-taking and the roll signing of the 2022 bar passers would be on May 2, 2023, at the Philippine International Convention Center (PICC) in Pasay City, Manila. It will be held at 10:00 AM, and the roll signing will follow.
The exact date of release is yet to be announced. Quoting from the announcement,
"Further details will be sent to the successful examinees through their registered email accounts, and additional announcements will also be posted after the release of the Bar results."
February 16, 2023: According to Atty. Caguioa, in the IBP NatCon, results of the 2022 bar exams are likely to be released by the end of April 2023. Meanwhile, this is not yet official. They will give the exact release date close to the expected release date.
PRCBoard.com will give everyone real-time updates on the November 2022 Bar Exam results. Stand by on this page or our social media accounts.