MANILA – The Commission on Elections (COMELEC) conducted the Presidential, Vice-Presidential, Senatorial, Provincial and local elections on May 9, 2022. There are 65.7 million registered domestic voters and 1.8 million overseas voters expected to take part in the 2022 national elections.
Election 2022 in the Philippines is the 17th direct presidential election and 16th vice-presidential election since 1935. The winning president will be the successor of President Rodrigo Duterte. The announcement of winners are expected few days after the elections.
Here are the partial and unofficial results of the 2022 Philippine elections for Presidential, Vice Presidential and Senatorial races from the COMELEC transparency servers.
Presidential Race
Partial and Unofficial Results as of 6:17 AM, May 10, 2022 representing 95.30% of the Nationwide Election Returns. (102,715 of 107,785 Election Returns) (53,697,790 of 67,442,616 Registered Voters).
Source: COMELEC Transparency Media Server/ Screenshots from GMA7 data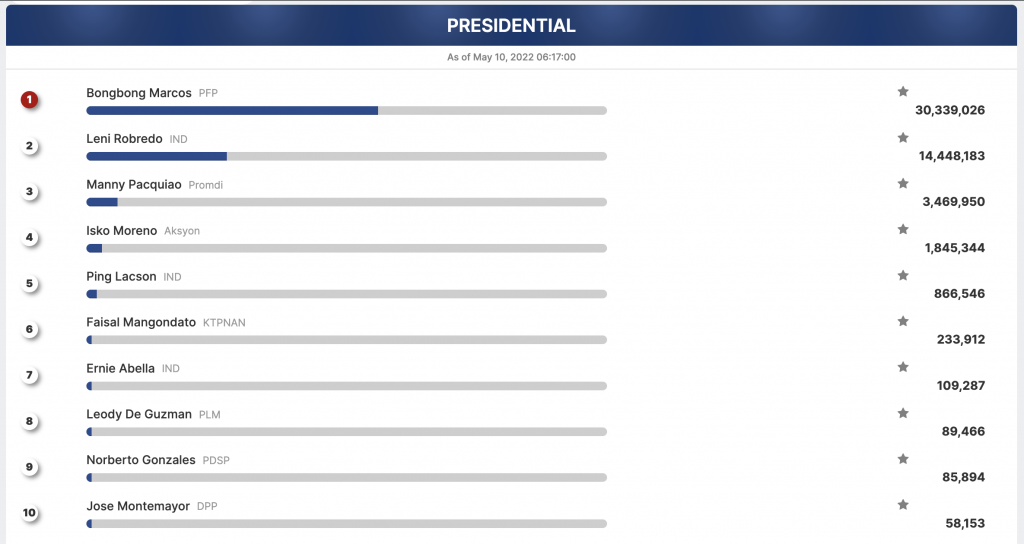 Vice-Presidential Race
Senatorial Race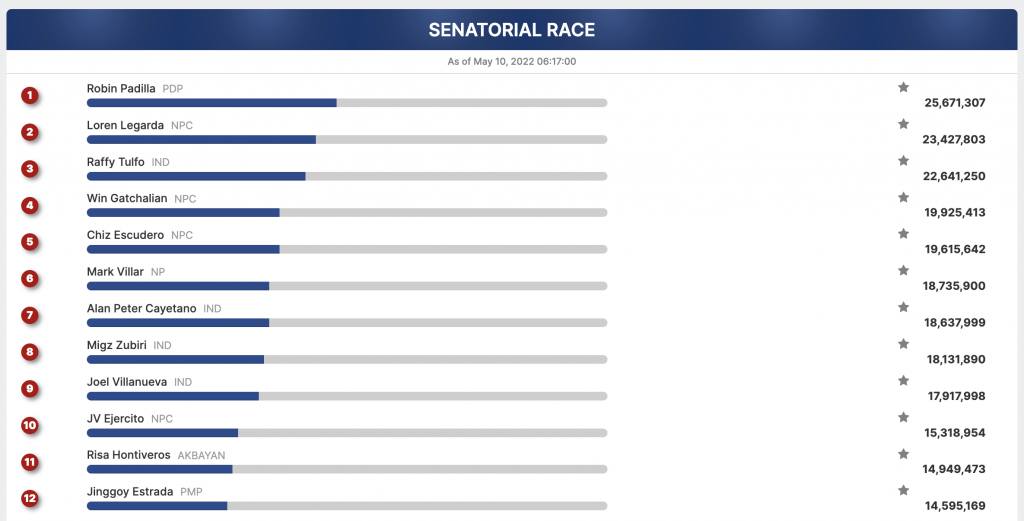 SEE ALSO: METRO MANILA (NCR) Winners: COMELEC 2022 Election Results
Updates
All results above are courtesy of COMELEC. For verification of the voting tally, kindly refer to their official website.
Likewise, if you have comments/reactions about this article, feel free to share it at the comment section below.